Exhibitor Spotlight: ENVIROCOLOR
We're excited to welcome ENVIROCOLOR to the North Atlanta Home Show, February 7-9 at the Infinite Energy Center. Before you visit this business in Booth #1022, enjoy our brief interview with representative Bryson Scott.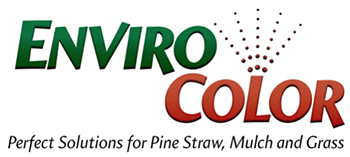 Please describe your services.
"1. About Grass Paint is your grass dull and faded? Try our Grass Paint! EnviroColor's Grass Paint will bring a sweep of color in dormant, dried out grass and troubled turf. 4EverGreen will keep grass looking lush for up to two months. Our concentrate comes in multiple sizes for any size yard. 2. About Mulch DyesHas your mulch lost its color? If it hasn't yet, it will! Don't replace faded mulch, bring it back to life with our EnviroColor Mulch Dye products! Our Black, Brown and Red Mulch Dye colors will naturally restore faded and dull mulch. Keep mulch color revived year-round with our color concentrates. 3.About Pine Straw Treatment & Dyes Is your Pine Straw lacking in luster? Protect and preserve it with our color! Revive your old pinestraw for a little longer or you can preserve your fresh pine straw and it will keep for up to nine months! Repair graying and decayed pinestraw with our polymer-containing pigment that covers needles with better adhesion and reduced deterioration."
What are your best home and garden tips for this season?
"Spray the EnviroColor concentrate 6-8" away from the surface in a sweeping, overlapping motion. To lighten the color, add a little more water and shake well. Spray from left to right and go over surface areas if you desire a richer, deeper color in your mulch, grass of pine straw."
What are your featured items this season?
"1. FOREVER GREEN GRASS/TURF PAINT 2. SIERRA RED MULCH DYE 3. BLACK FOREST MULCH DYE 4. COCOA BROWN MULCH DYE 5. GEORGIA PINESTRAW DYE."
What's your favorite part about being in the North Atlanta Home Show?
"Marketing our product to a new world as well as networking and meeting new people. My other favorite part of the Home Show is seeing potential consumers learn about our products and getting super excited because so many people are looking for the solution to dormant grass and saving money on the replacement of mulch and pine straw."
The North Atlanta Home Show returns to the Infinite Energy Center February 7-9, 2020. Don't miss your chance to connect with hundreds of home experts, including ENVIROCOLOR. Start planning your visit today!
Oct 30, 2019, 17:34 PM