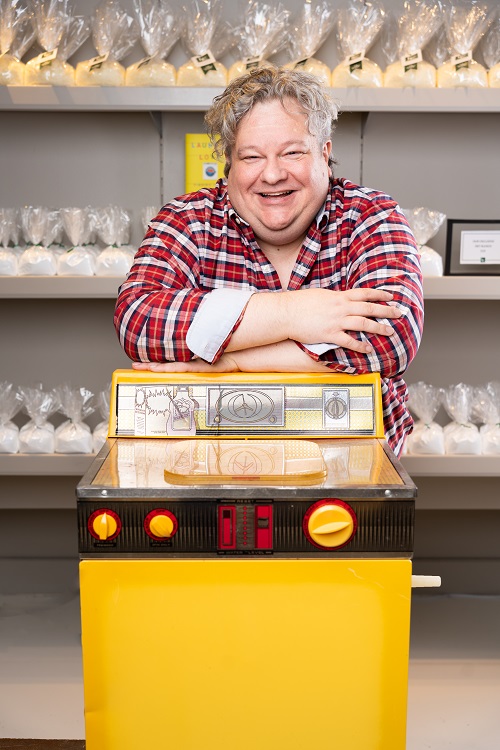 Patric Richardson
Before there was a TV show, and before there was a book, Patric Richardson loved laundry. When he was barely 3 years old, Santa brought him a toy washing machine, fueling a passion already inside him and presenting itself when he helped hang clothes on the clothesline or fold the sheets with his beloved Granny Dude.
As a child, he loved clothes, both wearing them and their care. Voted best dressed in 8th grade and in high school, the path was set. He studied Merchandising Apparel and Textiles at the University of Kentucky then left for an incredible career in luxury fashion at McAlpins, Neiman Marcus and Nordstrom. Time in these legendary stores taught him 2 major lessons, that incredible clothes are fun, and that all clothing, regardless of price can be cared for at home.
Opening his designer vintage store, Mona Williams, in 2013 Patric embarked on the next step in his journey. The store carried a small, but curated collection of fine laundry products, sparking the curiosity of the Minneapolis/St Paul community. This curiosity only grew when the Twin Cities newspaper, the Star Tribune, featured Patric and his love of laundering everything, from cashmere sweaters to tailored suits at home. This publicity completely changed his direction into the world of laundry and clothing care.
Patric started sharing his expertise at his much talked about, and often sold out, Laundry Camps, teaching people new and better ways to care for all of their apparel and home textiles. These camps sparked a revolution, prompting a book Laundry Love, now in its fourth printing and a television show, The Laundry Guy on HGTV and Discovery+. Patric has been featured in both local and national media including Live with Kelly and Ryan, the Washington Post, Better Homes and Gardens, Good Morning LA, the Wall Street Journal, NBC Nightly News with Lester Holt, The New York Times, WGN, Twin Cities Live, the Pioneer Press, GMA3, Martha Stewart Living, The Tamron Hall Show, and internationally with the BBC, The Globe and Mail and Die Welt.
Appearing Friday and Saturday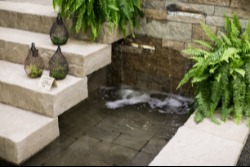 OUTDOOR OASIS
Get inspired for your own backyard in the Outdoor Oasis sponsored by Belgard. You'll see a beautiful outdoor living space by Winston's Removal & Landscaping to get you ready for summer and beyond!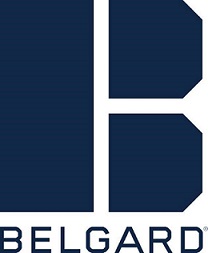 House Plant Sale
Bring a beautiful house plant home with you from the show!
Gwinnett Tech and the Gwinnett County Master Gardeners Association (501c3) will be selling a special selection of houseplants at the North Atlanta Home Show. This is a fundraising sale that will go to providing grant money for horticultural public projects for GCMGA and scholarships for horticultural students to attend Gwinnett Tech.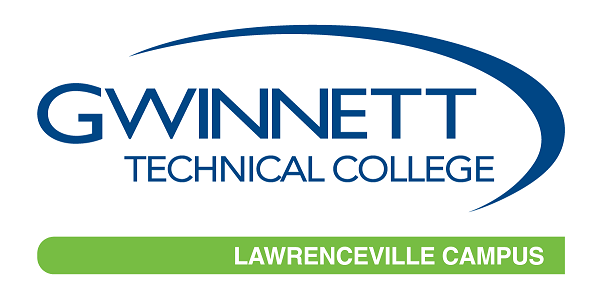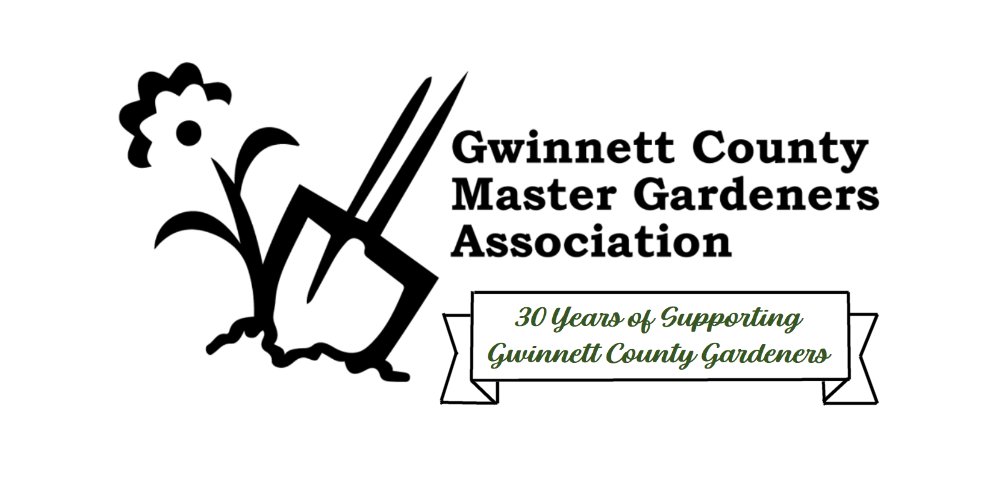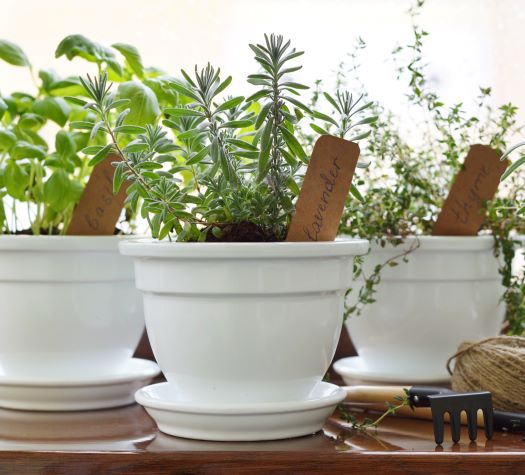 ASK A GARDENER
Bring your questions for the experts from University of Georgia's Master Gardener Extension Volunteer Program and Ask a Gardener! Plus, don't miss out on their Spring preview plant sale, where you can order plants and flowers for your garden.
Presented by: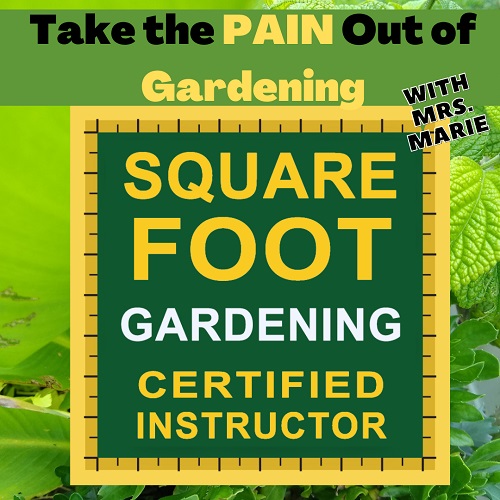 Square Foot Gardening
Learn how you can take the Pain Out of Gardening with the Square Foot Gardening method. Find out how to ease the frustrations that most gardeners face. Garden the modern way: no tilling, no digging, and no waste!
Find out how this method can help improve your gardening experience with an interactive SFG box where you can customize your dream garden, take a picture, and recreate your garden plan at home.
Certified Square Foot Gardening Instructor, Anne "Mrs. Marie" Washington, will present at the feature booth three times daily during the show.
Presenting twice daily

THRIFTing for springtime!
Want to impress your guests for less this spring and Easter? Atlanta's most-gifted thrifters from Goodwill of North Georgia will present spring and Easter inspired tablescapes exclusively for the North Atlanta Home Show. The tablescapes are created by local influencers, using only decor, dishes, utensils, serving pieces and accessories found at local Goodwill stores. See how incorporating secondhand items creates a fabulous look, at just a fraction of typical retail store prices – in most cases, 75-80% off AND shopping secondhand is sustainable and keeps items out of landfills. Stop by the Goodwill of North Georgia feature area for creative inspiration (and to check out how little they spent on the looks)! And don't forget, when you donate items or buy items from Goodwill of North Georgia, it fuels their mission to Put People to Work.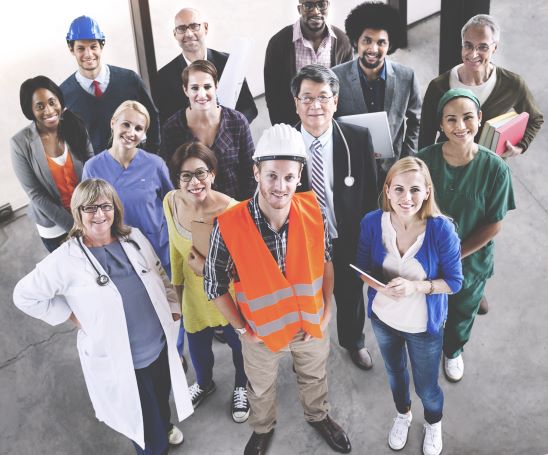 HERO DAY
Hero Day is Friday, January 26. We invite active military personnel, veterans, teachers and frontline workers including fire, police, & healthcare workers to attend the show free of charge. Simply present valid ID at the box office. For your service and sacrifice, we thank you. Please note, this offer is valid on Friday only and does not extend to family members.
TRADE DAY
Trade day is Friday, January 26. Trade Day is designed to help educate members of the Atlanta housing industry and its affiliated associations.
We are offering FREE admission to all home-related tradespeople and members of these organizations: National Association of the Remodeling Industry (NARI), Professional Real Estate Agents (Realtors), Home Builders Association (HBA), National Kitchen & Bath Association (NKBA), North American Deck & Railing Association (NADRA), Georgia Real Estate Investors Association (GaREIA), American Institute of Architects (AIA), National Aging in Place Council (NAIPC), Atlanta Area Chapter Appraisal Institute, and the American Society of Interior Designers (ASID).
Simply present your business card at the Box Office on Friday, January 26! Please note, this offer is valid on Friday only and does not extend to family members.