The Skilled Trades, Mike Rowe and Career Opportunities in the Home Improvement Industry
Jan 16, 2020, 19:19 PM
Some guests may have noticed a familiar face in the ads for the North Atlanta Home Show - Mike Rowe, best known as the creator and host of Dirty Jobs. This ad campaign is all part of the show's partnership with skilled-trade advocate Mike Rowe and the mikeroweWORKS Foundation.
The show has partnered with Mike and his foundation to help bring attention to a challenge facing the home improvement industry. Rowe is a passionate advocate for skilled trades careers such as carpentry, electrical, plumbing, remodeling, etc. Through his partnership with Marketplace Events, the largest presenter of home shows in North America, and his own nonprofit, mikeroweWORKS Foundation, Rowe is sounding the alarm about the current shortage of skilled workers and advocating for skilled trade education and careers.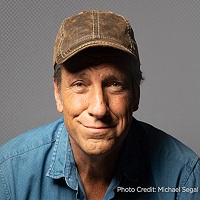 The
mikeroweWORKS Foundation
was created to debunk myths and misconceptions about the skilled trades and help close the skills gap. The organization awards financial assistance to people being trained for skilled jobs through its' Work Ethic Scholarship Program. Since its inception, the program has granted or helped facilitate grants of more than $5 million in assistance for vocational education.
Could a Career in Skilled Labor or the Trades be Right for You?
Working in the home improvement industry offers numerous rewarding opportunities – both in job satisfaction and earning potential. Are you good with your hands? Are you a problem-solver? Do you like working independently and finding solutions to problems? Do you dream of owning your own business? If you answered "yes" to any of these questions, then a career in home improvement, home remodeling or construction might be a good fit and your visit to the North Atlanta Home Show could be the start of a new career.
Take a few moments as you enter the show to stop by the NARI Atlanta Booth. The local professionals who are members of the National Association of the Remodeling Industry would love to speak one-on-one with you about working in the home building and remodeling industries. They will have information at their booth about local educational opportunities, job apprenticeships and ideas about where your specific interests and talents could be used.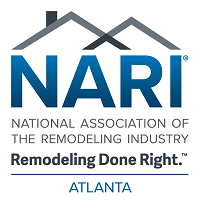 The North Atlanta Home Show brings together nearly 200 trusted, local home improvement professionals under one roof. They are they to talk to YOU, so ask questions and explore the opportunities in their fields. Ask them what do they find most rewarding or challenging about their jobs? What advice can they offer someone who is considering a career in the home improvement industry? The North Atlanta Home Show offers numerous professional networking and fact-finding opportunities along with home improvement products and services all under one roof!
We can't wait to see you at the North Atlanta Home Show!