Top 5 Things
Jan 11, 2022, 17:35 PM
For a consumer dedicated to home renovation and sprucing up your space, The North Atlanta Home Show returns to the Gas South Convention Center from January 28-30, 2022 with its own refresh: a new floorplan in new digs. The highly anticipated annual consumer show returns amid a continued home improvement boom in Duluth. With so much to see and do, what are the not-to-be-missed features of the show?
Here are the top 5 things you need to know about the North Atlanta Home Show: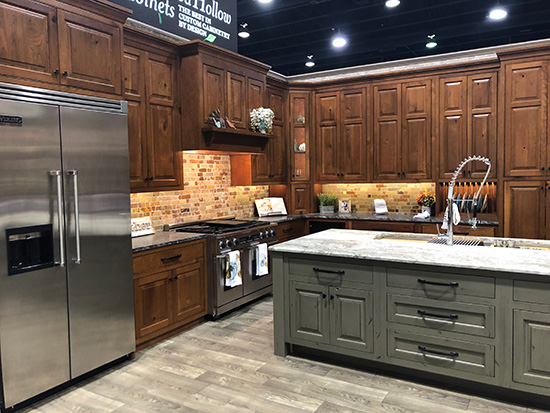 New Year, New Space. The North Atlanta Home Show is in the same place, but in new space. The Gas South Convention Center (formerly Infinite Energy Center) has completed renovations, so show guests can find convenient and close parking just steps away from show entrance as well as a redesigned floor plan for easier navigation.
Outdoor Oasis. Make sure your phone battery is full because you'll want to document all the eye candy and ideas you'll find at the show – especially in the spacious outdoor living area created inside the center by Winston's. Find yourself immersed in a Pinterest board come to life in this outdoor living space full of ideas to inspire your own projects.
Gardens Grow. Ask the Gardener returns by popular demand. If you're one of the nearly 50% of consumers that took up gardening since the dawn of the pandemic (or if you've always been a Plant Mom), the University of Georgia's Master Gardener Extension Volunteer Program will be at the show to answer all your botanical questions AND show guests get to pre-order plants and flowers from their annual plant sale.
Celebrating Our Seniors And Heroes. Seniors are celebrated every day of the show, with complimentary admission for those 65 and older. To recognize the efforts of local frontline heroes, the show celebrates Hero Day on Friday, January 28– all active military personnel, veterans and frontline workers receive complimentary admission with valid ID (offer only with ID, and only on Friday).
Shop, Compare, Save. One reason guests tell us they come back year after year is that the North Atlanta Home Show lets them shop, compare and save – all under one roof. Many vendors offer their deepest discounts and show-only specials at the event. Park once, spend a few hours and knock out all your projects questions and ensure you've found a great deal – all in one spot.
For more information on the show, please visit northatlantahomeshow.com